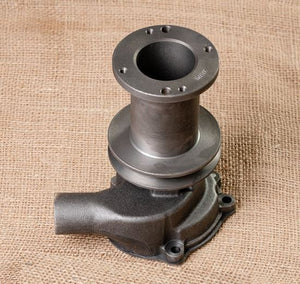 Water pump with extended single-groove pulley. 

Please note: Two different water pumps were available for these models. We recommend looking at your old water pump closely to match it up to the correct replacement part. 
OEM: CDPN8501C
Fits: Ford 1801, 501, 600, 700, 800, 900, 2000 and 4000 with four-cylinder gas engines (134 or 172 engine).