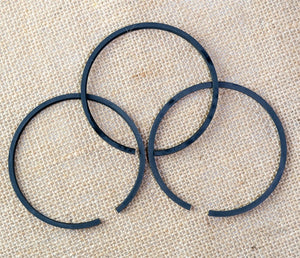 Set of three rings for the original style Ford 8N/9N/2N or Ferguson T020 hydraulic piston.
Only purchase these rings if you plan to keep your existing original-style piston and cylinder and want to put a new set of rings on your piston. 
If you decide to upgrade to a Jubilee-style piston, you do not need these three metal rings as the Jubilee-style piston requires a leather washer and o-ring instead of metal rings.