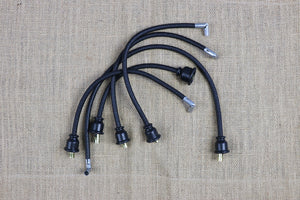 Spark plug wire set. This is suitable for either an IH distributor or magneto (but not a Delco distributor). 
To be used with traditional points/condenser distributors (not electronic). 
Farmall/IH: Cub, Super A, B, BN, C, Super C, H, HV, I-4, O-4, Super H, Super HV, W-4, 300, 330, 340, 350, 400, 450, M, Super M, MTA. 
Made in the USA.