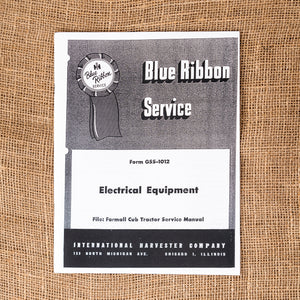 Blue Ribbon Service Manual, Electrical Equipment. 

Applies to the Farmall Cub tractor.
This is an in-depth manual concentrating only on the electrical system. Topics covered include the magneto, distributor, voltage regulator, troubleshooting, generator, cranking motor, battery, lights/switches, wiring system (including a wiring diagram). 31 pages.
 This is a licensed re-print of the original manual.