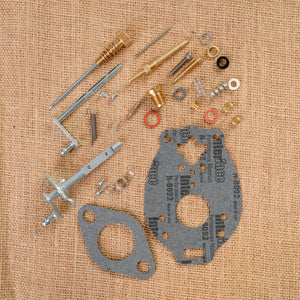 This carburetor kit includes gaskets, needle, seat, throttle shaft, fuel and air adjusting screws and jets. 
Fits the following Marvel Schebler carburetors: TSX428, TSX500, TSX577, TSX580, TSX771
These carburetors are found on Ford 600, 700, 800, 900, NAA, Jubilee.  
Please read the ID number on your carburetor before ordering parts to ensure proper fit.