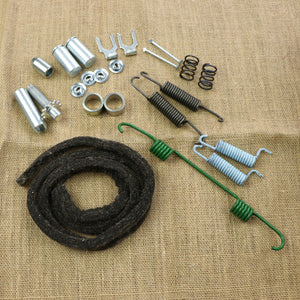 Brake repair kit. This repair kit will service one side of the tractor, if you desire to service both the right and left brake, order a quantity of "2". 

Ford Tractors: 501, 600, 700, 800, 900, 2000, 4000 (1955-1964, four cylinder).
Contains:
One socket, four bearing cups, seven springs, one seal, four pins, two collars, two retainers, one screw, one nut.